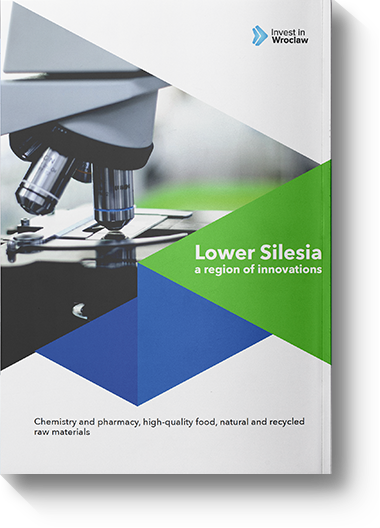 The attractiveness of the Dolnośląskie Voivodeship in terms of new investments is based on three main pillars – openness, professionalism, and diversity. In a rapidly growing region, it is crucial to monitor any trends affecting the economy to fully understand its strengths and weaknesses.
Lower Silesia is perceived as a region of innovation, offering a wide range of opportunities for large corporations and young startups, creating a unique business environment. With the aim of economic promotion and presentation of the current condition of the main sectors of the Lower Silesia Province, the Wroclaw Agglomeration Development Agency has created two comprehensive industry reports.
The second report focuses on three specialties:
Chemistry and pharmacy;
High-quality food;
Natural and recycled raw materials.
Download report (English version)